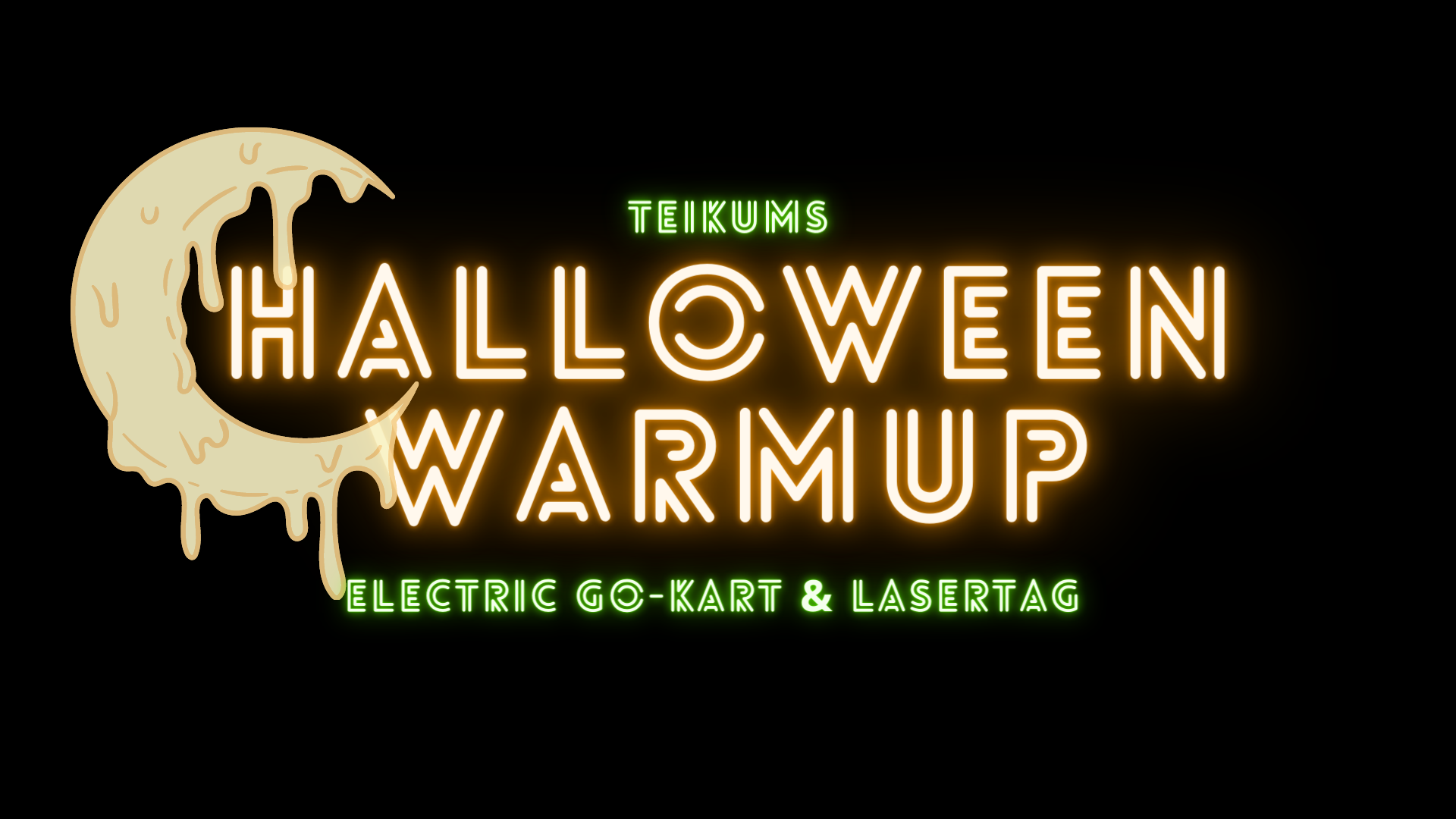 Iesildīsimies Helovīniem ar nelielu spriedzi lāzertaga spēlē un vēju matos elektrokartinga trasē!
Vakara plāns:
18:00 - 18:20 Ierašanās
18:20 - 18:30 Gatavošanās lāzertaga spēlei
18:30 - 19:30 Lāzertaga spēle
19:30 - 19:50 Pica, dzērieni un citi našķi
19:50 - 21:30 Elektrokartingi, galda futbols un galda spēles
Rezervē sev vietu, aizpildot pieteikuma anketu Teikums Ausma un Teodors privātājās Facebook grupās. Pieteikšanās būs aktīva oktobra sākumā.
Šis pasākums paredzēts tikai Teikums biedriem. Ja neesi Teikumietis, bet vēlies par tādu kļūt, sazinies ar mums šeit -
https://teikums.lv/en/about
!
ENG
Let's warm up for Halloween with a little dose of tension during the lazertag game and wind in the hair in the electric go-kart track!
Evening plan:
18:00 - 18:20 Arriving
18:20 - 18:30 Getting ready for lasertag
18:30 - 19:30 Lasertag game
19:30 - 19:50 Pizza, drinks, snacks
19:50 - 21:30 Electric go-kart, table football, board games
Reserve your spot at the event by filling the sign-up form at Teikums Ausma and Teodors private Facebook groups. Signing up will be active at the start of the October.
This event is for Teikums members only. If you're not a Teikumer, but want to become one, contact us here -
https://teikums.lv/en/about
!