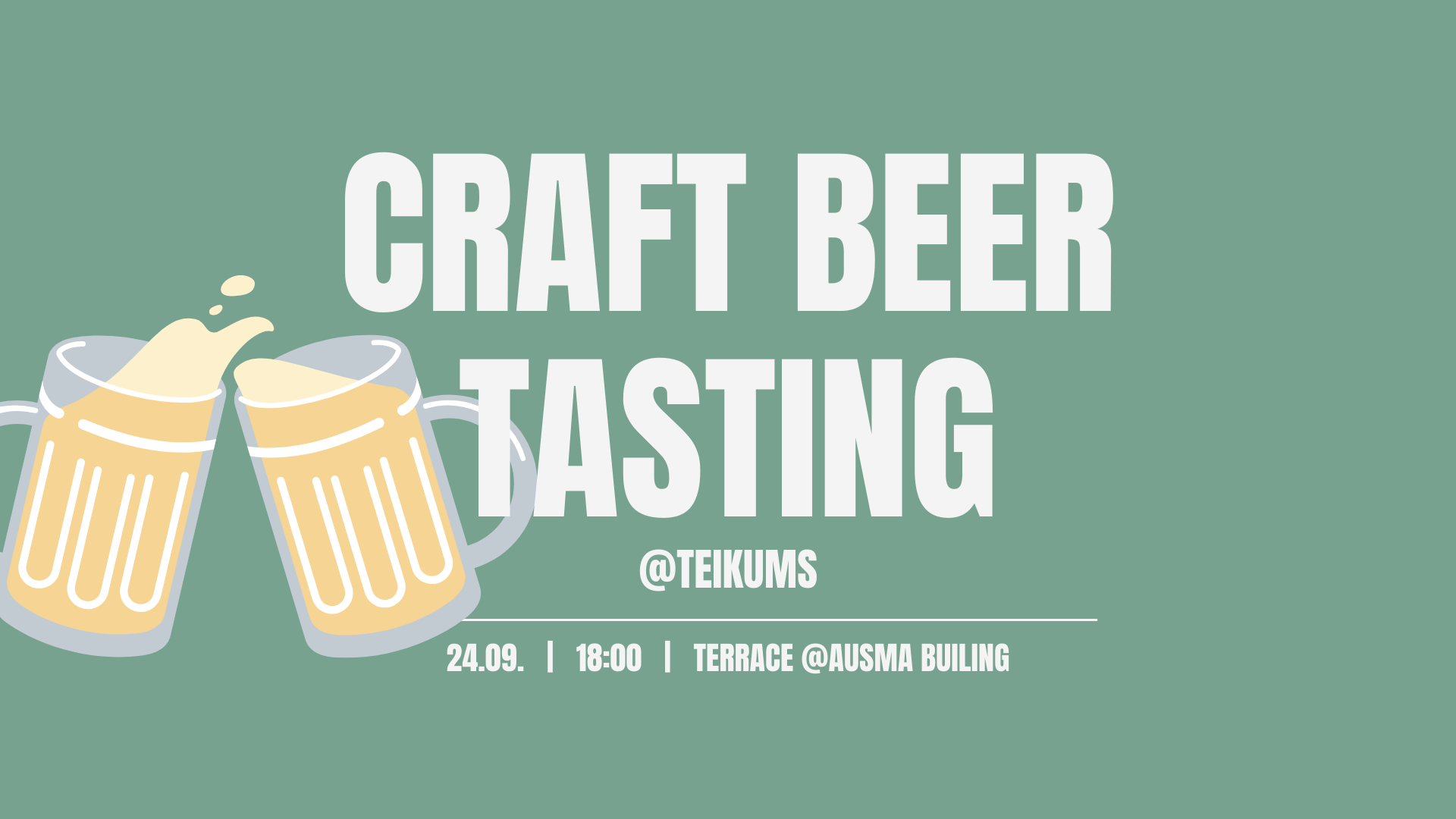 LV
Šī būs iespēja Lauvas Alus ekspertu pavadībā izzināt un izgaršot 6 dažādus craft alus. Būsim parūpējušies arī par uzkodām.
Pasākuma dalības maksa ir 8 EUR no personas. Rezervē sev vietu, aizpildot pieteikuma anketu Teikums Ausma un Teodors privātājās Facebook grupās. Pieteikšanās būs aktīva septembra sākumā.
Šis pasākums paredzēts tikai Teikums biedriem. Ja neesi Teikumietis, bet vēlies par tādu kļūt, sazinies ar mums šeit -
https://teikums.lv/en/about!
ENG
This will be a chance to get to know and taste 6 different kinds of craft beers with Lauvas Alus beer experts. We'll also prepare some snacks for the tasting.
This event has a co-payment of 8 EUR per person. Reserve your spot at the event by filling the sign-up form at Teikums Ausma and Teodors private Facebook groups. Signing up will be active at the start of the September.
This event is for Teikums members only. If you're not a Teikumer, but want to become one, contact us here - https://teikums.lv/en/about!