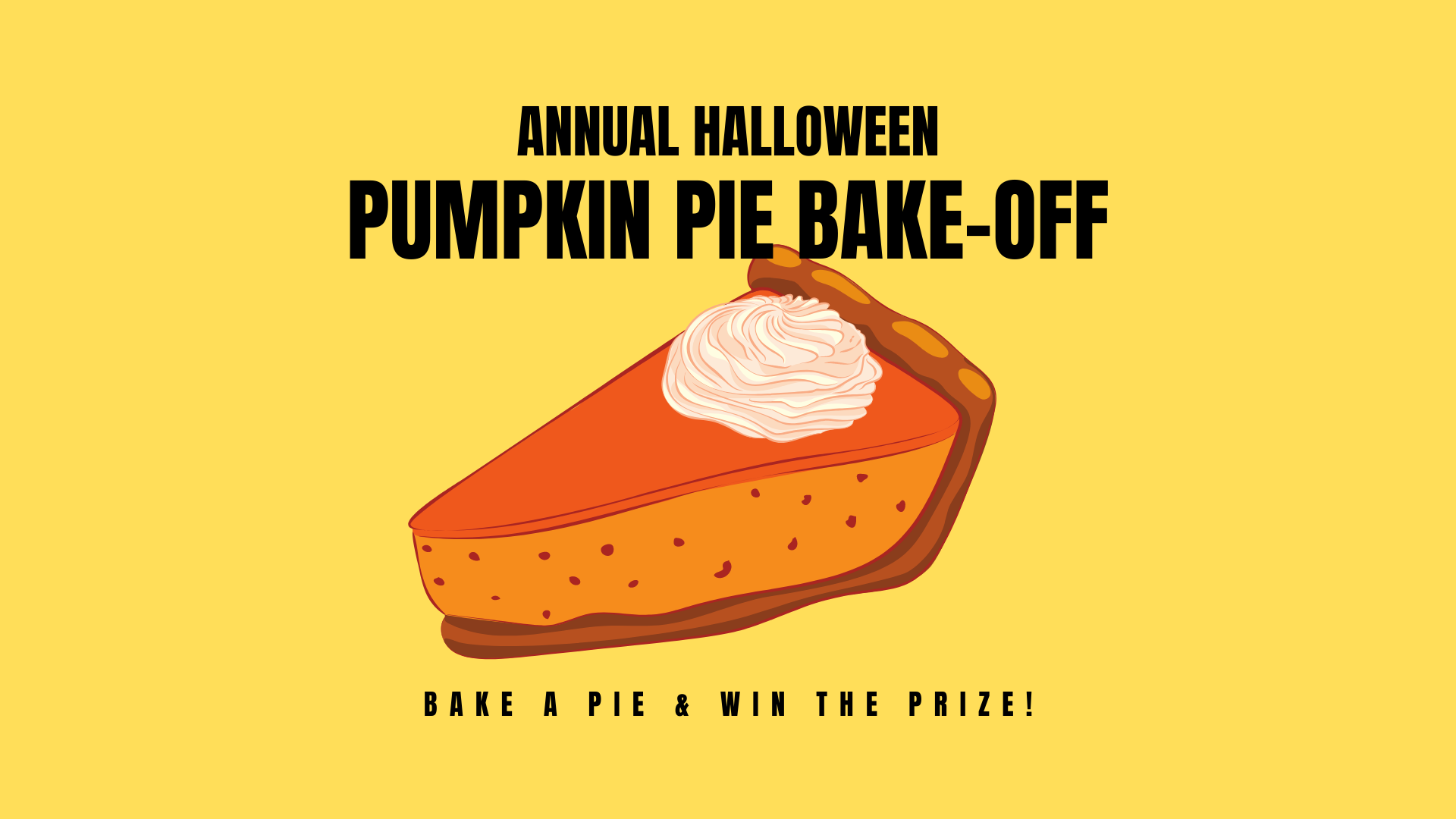 LV
IKGADĒJAIS ĶIRBJU KŪKU CEPIENS ir klāt!
Jebkurš Teikumietis aicināts piedalīties šajā sacensībā, lai noskaidrotu labāko ķirbju kūkas cepēju Teikumā! Viss, kas tev jādara - jāatnes ķirbja kūka uz sacensībām!
Cepēji un balsojums ir anonīms, un labākais cepējs tiks paziņots dienas beigās.
Labākais cepējs saņems arī paviiiisam vilinošu balvu!
ANNUAL TEIKUMS PUMPKIN PIE BAKE-OFF is here!
Any Teikums member is welcome to attend this competition to find out who is the best pumpkin pie baker at Teikums! You just have to make a pumpkin pie and bring it to the contest.
All participants and voting will be anonymous and we will announce the best baker at the end of the day.
Best pumpkin baker gets a veeeeery tempting prize!