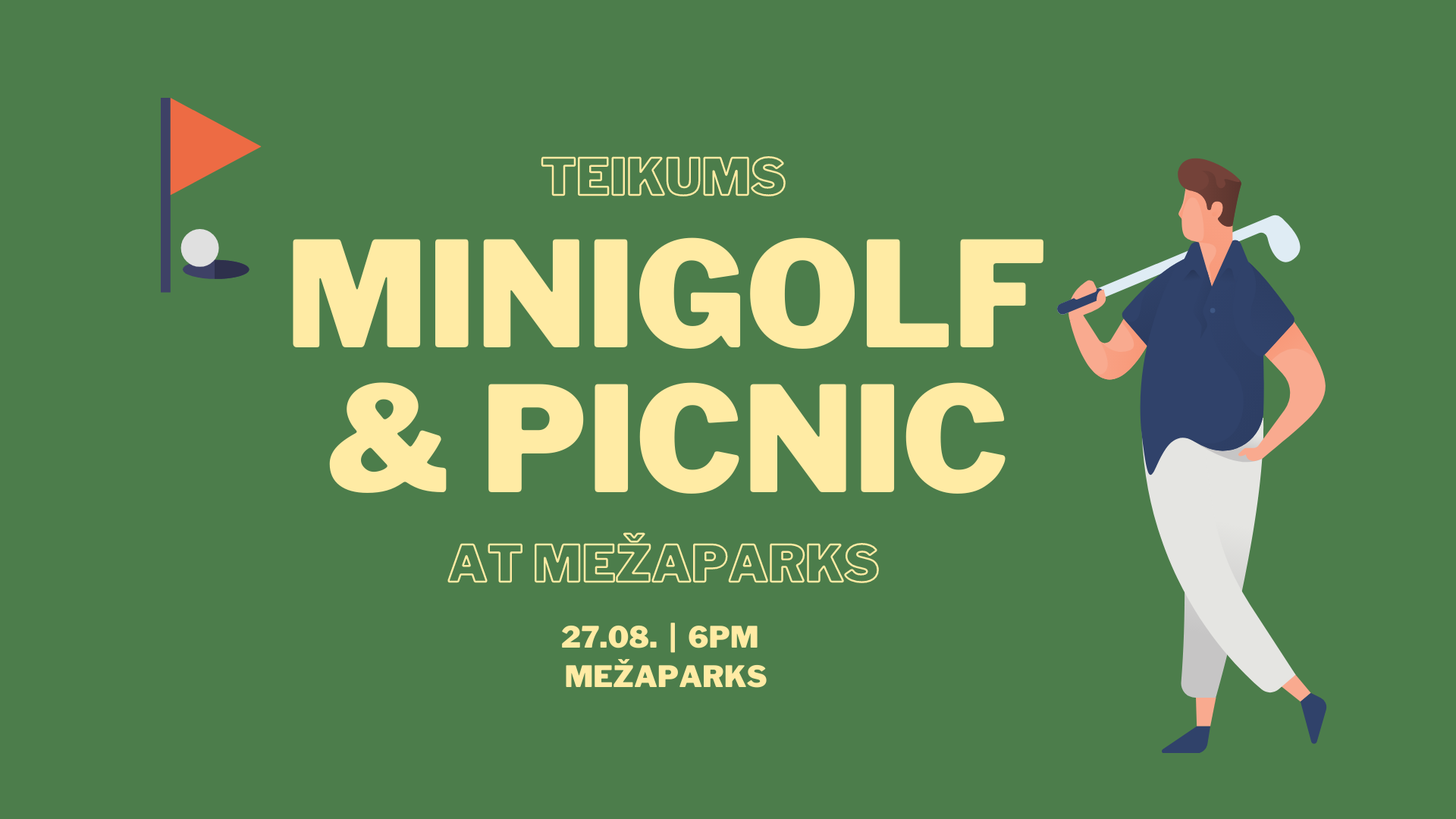 LV
Teikumieši, pabaudīsim kopīgi vasaras vakaru Mežaparkā, uzspēlējot minigolfu un piknikojot.Pasākums notiks Play4Score Mežaparkā.
Pikniks no mums, minigolfa dalības maksa 5EUR.
Šis pasākums paredzēts tikai Teikums biedriem. a neesi Teikumietis, bet vēlies par tādu kļūt, sazinies ar mums šeit -
https://teikums.lv/en/about
!
ENG
Teikumers, let's have a great summer evening together at Mežaparks while playing minigolf and having a picnic.
Event will take place at Play4Score (Mežaparks). We will organize the picnic, co-payment for minigolf will be 5EUR.
This event is for Teikums members only. If you're not a Teikumer, but want to become one, contact us here -
https://teikums.lv/en/about
!