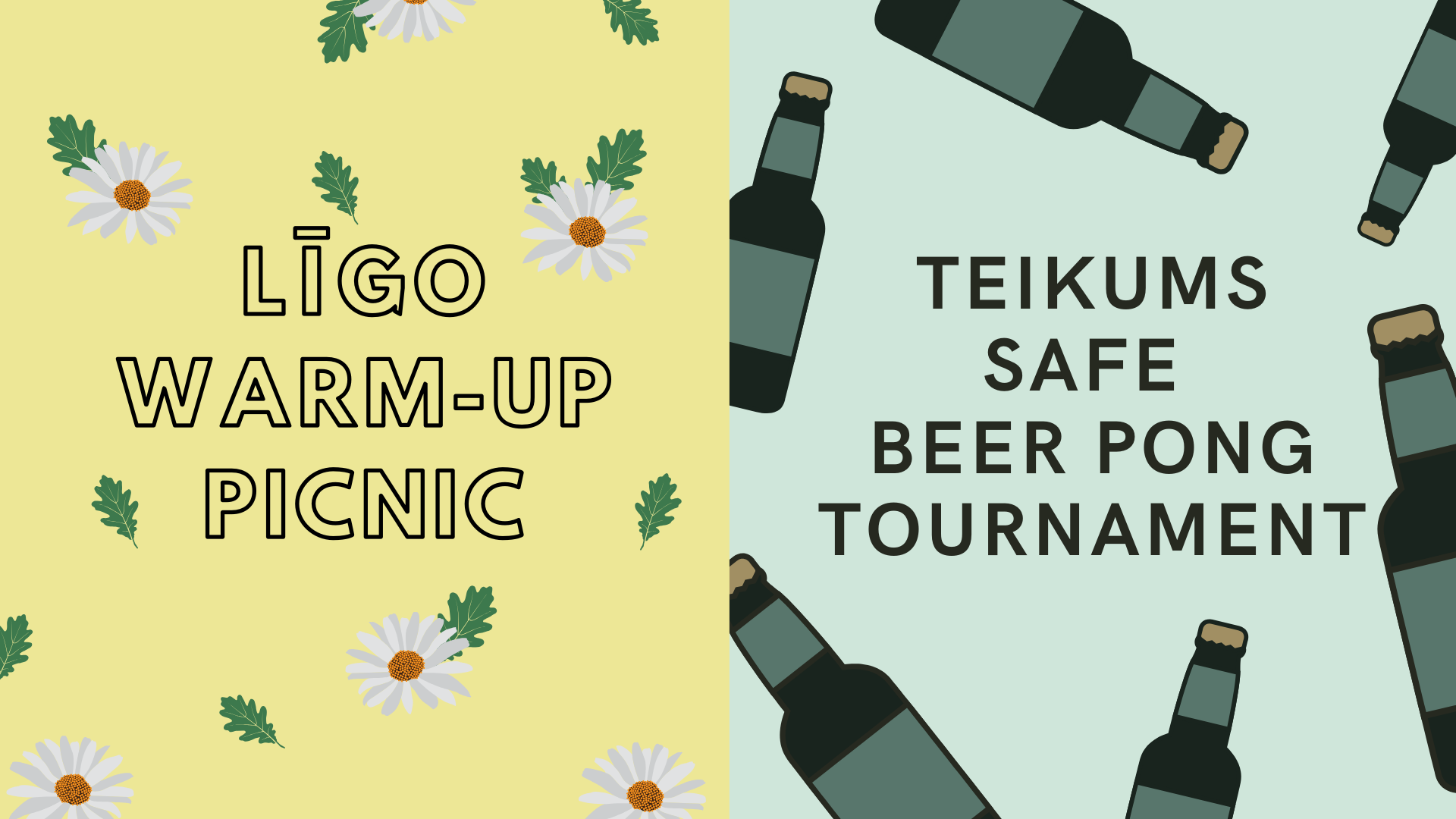 LV
Tā kā lielā Līgošana un Jāņošana vairs nav aiz kalniem, aicinām Tevi, Teikumieti, nedaudz jau iesildīties nelielā pre-Līgo piknikā un mūsu pašu beer pong turnīrā drošajā variantā!
Beer Pong spēle drošajā variantā iekļauj ping ponga bumbiņas mešanu ūdens glāzēs, kas novietotas uz ping ponga galda. Gadījumā, kad bumbiņa tiek iemesta pretējās komandas glāzē, pretējās komandas dalībniekiem jāiedzer kārtīgs malks alus katram no savas pudeles. Komanda, kura pirmā iemet bumbiņu katrā pretējās komandas glāzē, ir uzvarējusi.
Pasākums notiks Jaunās Teikas pagalmā.
ENG
Līgo & Jāņi is not so far away anymore, so we invite you, Teikumer, to warm-up a little for the celebration at pre-Līgo picnic & our own beer pong tournament (safe edition)!
Beer pong safe edition includes throwing ping pong ball in glasses of water placed on a ping pong table. In case you throw a ball in the opposite teams glass, they have to take a sip of their beer. The team that first throws ball in each of the opposite team's glasses, wins the game!
Event will take place in Jaunā Teika yard.