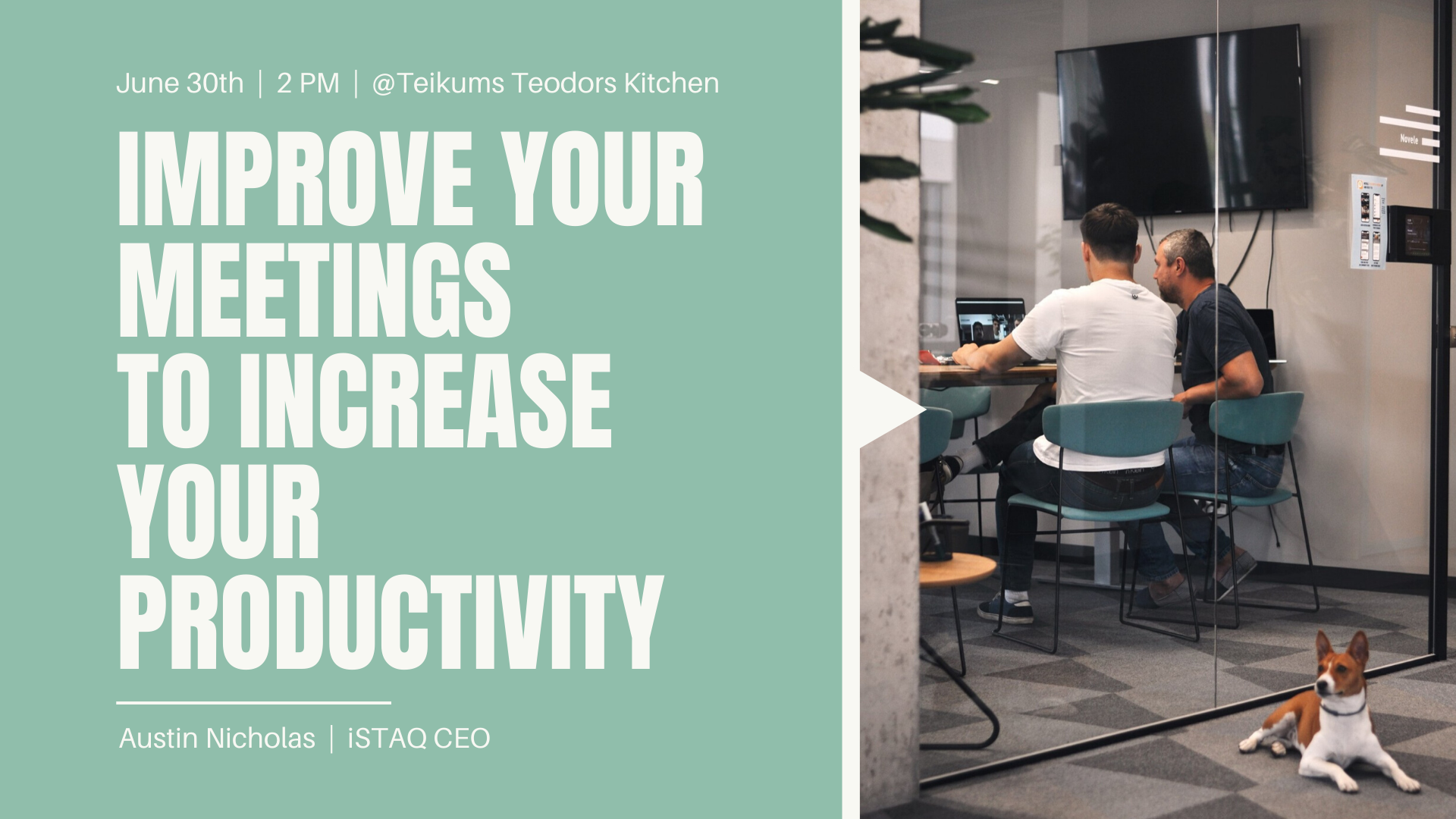 During this presentation,
Austin Nicholas
, CEO of iSTAQ, will teach you how to start digitally transforming your meeting culture to help increase team productivity and engagement.
Austin's Mission:
•Make effective meetings a habit.
•Fueling a meaningful meeting culture
•Driving better decision-making.
He is helping companies to optimize meetings so that their employees can spend more time on the things that really matter. Whether it would be focusing on work, time connecting with colleagues/family/friends, or staying physically and mentally fit!
Austin believes the health of an organization directly correlates with the health of its meeting culture. NOW is the time to adapt your meeting culture to ensure, not only your employees stay healthy but also your company!
The presentation will be in English and it will take place in Teikums Teodors kitchen. This event is for Teikums members only. If you're not a Teikums member, but want to become one, contact us here -
https://teikums.lv/en/about
!