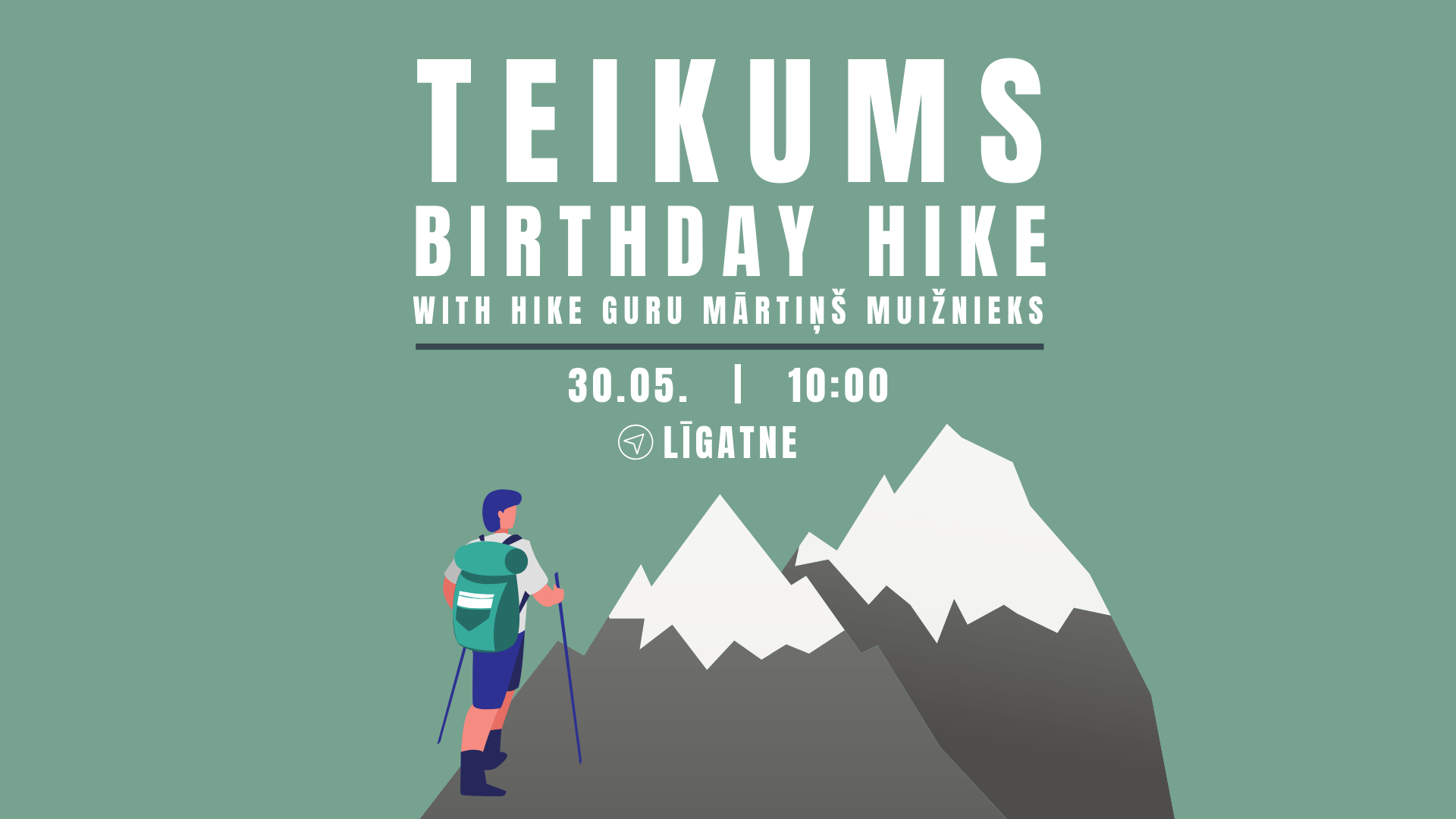 LV
Vislielākais prieks dzimšansdienās mums ir atziņa, ka esam aizvadījuši vēl vienu foršu gadu kopā ar jums, Teikumieši! Tā kā šī brīža apstākļos veselību novērtējam vairāk kā jebkad, taču vēlamies dzimšansdienu atzīmēt arī ar jums, pārgājienu guru
Martins Muiznieks
piedāvāja noorganizēt mums dzimšansdienas pārgājienu drošos apstākļos pa mazāk zināmu, bet ne mazāk skaistu maršrutu Līgatnē.
30. maijā, sestdienā, tiekamies Līgatnē plkst. 10:00. Detalizētāku informāciju par pārgājienu Mārtiņš publicēs
pasākuma Discussion sadaļā
. Ģērbieties ērti.
Pēc 4 stundām pārgājiena plānota piknika pietura!
ENG
Our greatest happiness on Birthdays is a realization that we have spent another wonderful year with you, Teikumers! Nowadays health is more important than anything, but as we would also love to celebrate our Birthday with you, hike guru
Martins Muiznieks
offered to organize a hike on safe conditions though a less known, but no less beautiful route in Līgatne.
See you on May 30, Saturday, at Līgatne at 10AM. More detailed info by Mārtiņš will follow in the
event Discussion section
. Dress comfy, because this hike is going to last around 4 to 6 hours, however, if you won't feel like hiking anymore, it will be possible to leave the trail any time.
After 4 hours of hiking, we're planning on having a picnic!